Enter a name or description to find your product FAST!
We are currently trading Online only with a pick up facillity. If you would like to place
an order and then organise to collect please choose "Collect Order" and book a collection date and time either by email or telephone and we will be delighted to
facillitate you.
Hopefully soon we will be able to once again welcome customers to our store, to keep updated follow us on Facebook or Instagram.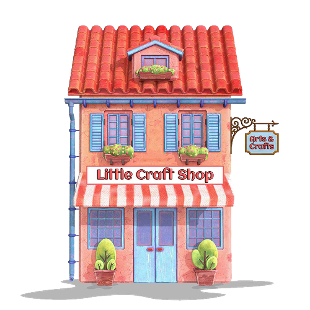 Terms & Conditions
Returns are accepted if items are deemed faulty or damaged. Due to the nature of "Handmade" and "Individually Created" items means that colour, shades and designs may differ slightly from the pictures advertised. We also reserve the right to change or substitute embellishments and materials used with similar, like for like and or same value alternatives if stock levels of such materials change. We reserve the right to make these changes without consulting the customer. Every endeavour is that if changes are made they will be of same quality and same value.
Prices
Prices are quoted subject to currency fluctuations and therefore we reserve the right to change prices without prior consent.
Special Offers - Sale Items
All Special Offer/Sale deal items are sold on a "first come, first serve" basis. Quantities are limited and once sold, they will be removed from the website. In the event an item/product has been sold out we reserve the right to replace for a most similar item of same value or to issue a credit note to be spent within 6 months of the issue date. Due to the nature of these products being in high demand and our stock levels not being adjusted to reflect the current stocks, which we do our upmost to ensure, there are at times when this process may not adjust quickly enough, we reserve the right to replace for a most similar item of same value or to issue a credit note to be spent within 6 months of the issue date.
Deposits
Deposits are non refundable. Deposits placed for an item must have the sale completed in full within 6 months of the deposit being paid.
Credit Notes
Credit notes must be redeemed within 6 months of issue date or the date the credit note was raised.
Free Delivery/ Free Shipping / Little Craft Shop Member shipping rates
Where applicable (seasonal offers/promotional offers/promotional products) and only when advertised as available only applies to postal addresses within Ireland. Please email us first to check, some Free Delivery/Free Shipping extends to the United Kingdom. If your postage address falls outside this offer we will issue a PayPal invoice for the extra /normal shipping charge which will need to be paid in full before any order will be shipped out.
Special rates for Little Craft Shop Members is only available to subscribed members of the Little Craft Shop mailing list that have already placed 1 prior online order above €25 excluding delivery charges. This rate is not available otherwise and you may be requested to pay the normal full amount even after your order has been placed if you do not qualify.

Email Marketing
Products that are advertised with prices listed are only valid for 17 days from the day the marketing information is sent out to customers. We reserve the right to change pricing without notice. Products may also vary in specification and we do not guarantee that the same product will be available at the time of purchase due to stock limitations and supply.

Ordering
To assist in prompt dispatch, please use the correct product codes and descriptions as supplied on the website. Failure to use correct product codes will delay your order as priority will be given to orders placed with correct product codes. Orders can be sent by email or purchased via our shopping cart facility. All items in stock will be shown on the website, however, we do not guarantee that a product will be in stock at the time of order even though the website might show that the item is in stock at that particular time. In such circumstances either a credit note will be applied to be spent within 6 months of the issue date or the item will be put on a back order.

Delivery - Ireland/UK/European Destinations
Little Craft Shop are not responsible for deliveries which are not registered or recorded. We cannot be held responsible for orders after they are shipped. You can choose either An Post Standard Postage (not registered) or An Post Registered (registered up to a maximum of €320 insurance value)


Any claims for non-delivery, shortages, or breakages must be made in writing within two days of delivery. If the complaint is deemed to be the responsibility of the shipping agent then a complaint will have to be taken up with the shipping company and the outcome will decide the action.
NO CLAIMS WILL BE ENTERTAINED AFTER THIS PERIOD.

Warranty and Returns
All products sold by Little Craft Shop are guaranteed for a period of 12 months from date of invoice/sale. Faulty products will only be exchanged, credited or repaired by Little Craft Shop after the manufacturer has completed their report. Warranty claims will only be settled after the faulty goods have been returned with the nature of the fault clearly stated and a copy of the relevant invoice/sale against which the goods were purchased is enclosed. Any goods returned incomplete i.e. packaging missing, accessories missing, etc. will not be replaced or credited. Similarly, any goods found to have been misused i.e. products used incorrectly or outside of the manufacturers recommendations, will not be replaced or credited. These will be repaired and charged to the customer or returned to the customer in the condition that they were received by Little Craft Shop. Any goods returned to Little Craft Shop that are not found to be faulty will be returned to the customer and a charge made, so please endeavour to check the goods before returning them. Some Little Craft Shop suppliers will require the complaint to be taken up with the manufacturing company direct, this will occur if that company had a direct returns policy already set up.
RETURNS MUST BE SENT BACK AT THE BUYER'S EXPENSE AND CHARGES MUST NOT BE DEDUCTED FROM PAYMENTS.
Loyalty Cards
Little Craft Shop Loyalty Cards are available for customers which must be applied for using the mailing list form and supplying personal details to qualify. Cards are available to collect from the shop only and can only be used when produced and shown to the cashier prior to the purchase being started at the till. Discounts cannot be applied after the sale has been completed. Loyalty Card Discounts cannot be applied to any items already under offer, reduced or on sale, discount loyalty cards can also not be redeemed against Machines or Courses/Workshops. Only the person named on the Loyalty Card is permitted to use the card, anyone found to misuse or be known to use the card deceptively will have their card cancelled or witheld at the discretion of staff members of Little Craft Shop.
Loyalty Card Discounts are completely at the discretion of the owners of Little Craft Shop and can be suspended, amended, altered or cancelled at any time.
Special Instructions
Any special requests or instructions must be done so by prior arrangement by phone, special requests made through the comment box on the website will not constitute as a mutual agreement. Additional packaging/gift wrapping will incur an extra charge which will be invoiced for or can be paid over the phone.