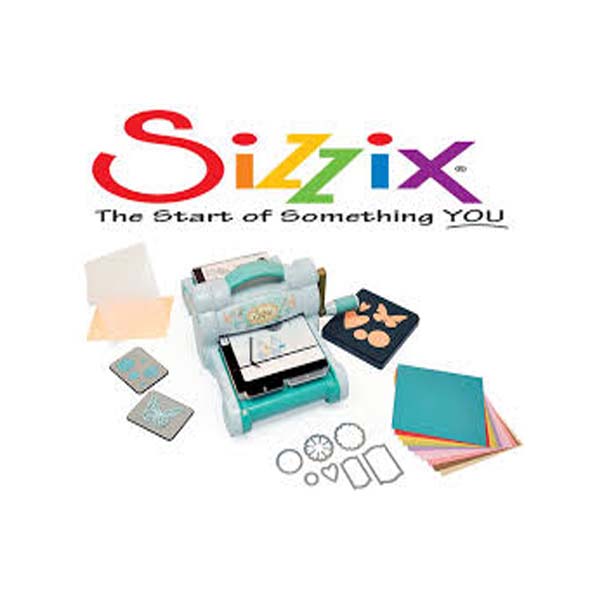 About Sizzix
The Sizzix name brand is very well-known among crafters and scrapbook enthusiasts. The company first began with a personal die cutting system that was accompanied by a large line of dies. Since then, the Sizzix company has grown tremendously and it now offers numerous other items to help crafters to embellish their scrapbooks and for quilters cutting layers of fabric in a single pass. Their machines and dies are built to last so don't let the cute look deceive you.
Some other products that are created by Sizzix include additional patented dies, punches, storage systems, special papers and embossing folders. Crafters still have access to the original line of Sizzix dies. There are hundreds of choices for practically any special event, holiday or occasion. Some of the shapes of die cuts available from Sizzix have particular themes that work well together when planning out particular pages in scrapbooks or other craft projects. There are also scrapbook starter kits available with holiday/christmas themes.
It might look cute because it is, but it's a sturdy piece of equipment made by the longest embossing machine companies, Sizzix, that are well known for their quality and hard wearing tools of the trade within the crafting industry. For just €44.99) you can buy the Texture Boutique Beginner's Kit that comes packed with three embossing folders, lots of coloured cardstock to get started with and even folded cards with matching envelopes. In all you get over 90 pieces in this kit!
A tremendous value, this Beginner's Kit offers everything needed to get started creating beautiful cards and embellishments.
(Additional embossing folder sets sold separately.)
This machine will Emboss only using embossing folders less than 5" wide.
The NEW Sizzix Big Shot Plus
Check out our great Introduction Starter kit get crafting straight away with this tough little machine...NEW - now it will take all your A4 format dies & embossing folders! Get a €25.00 voucher to spend on your next order with this purchase!
R.R.P €253.99
Our Price €249.99