The ULTIMATE PRO
by Crafter's Companion
An essential tool for all crafters with lots of Add on accessories to expand your crafting capabilities even further!
The Ultimate Pro by Crafter's Companion is everything you will ever need for your card making projects, in one handy and portable carry case. It builds on the features of its award winning predecessor (The Ultimate Crafter's Companion) and is designed to take your crafting onto the next level by providing an array of crafting utilities at your fingertips.

Great for crafting on the move...everything you need in the one box...ask any crafter and they'll tell you how essential the Ultimate Pro is in their crafting stash.
Also watch out for add on embossing boards to build your collection and further your capabilities with even papercrafting CD's designed to compliment the boards beautifully. An array of boards with different themes, projects and designs available now and coming out in the future too!
The all-in-one compact carry case allows you to...
score
measure
trim
embellish
create boxes
shaped card blanks
envelopes
and so much more…
Making your own boxes to display your products is so easy with the Ultimate Pro!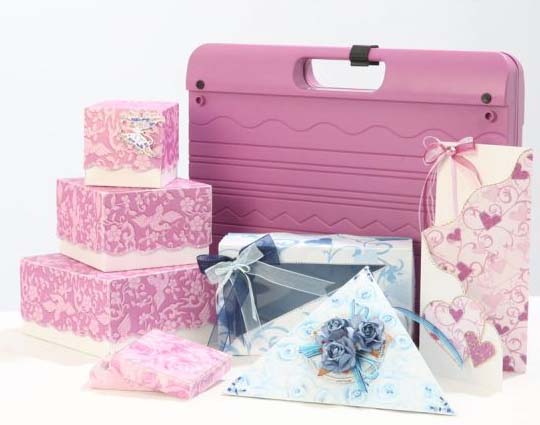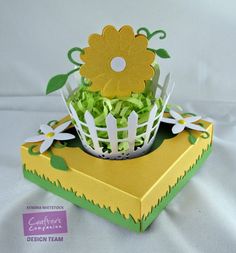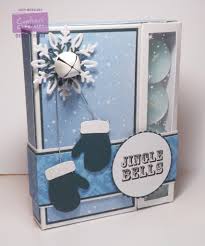 Just see for yourself how easy it will make crafting for you in the tutorial YouTube video we have included on this page, sit back and enjoy!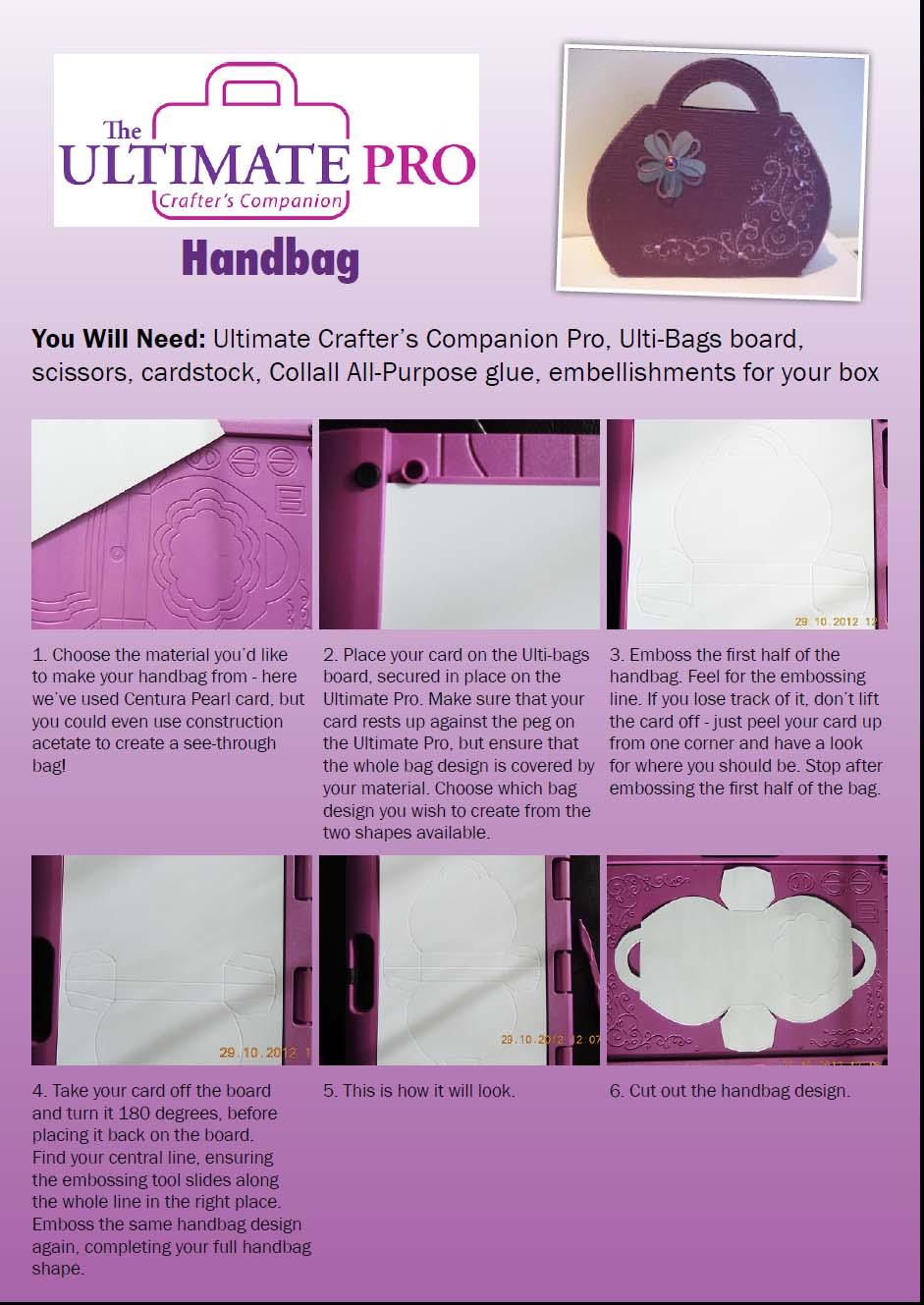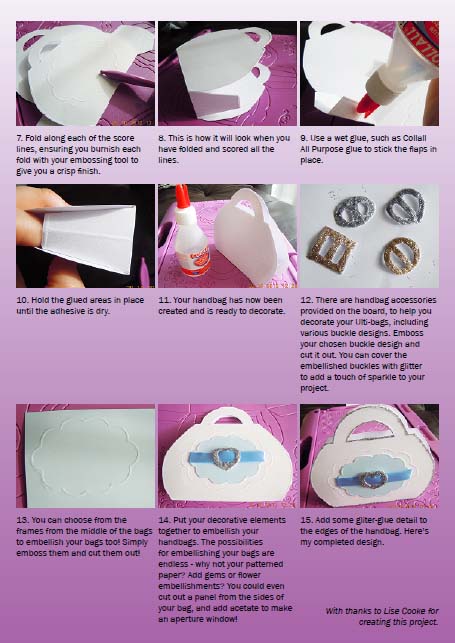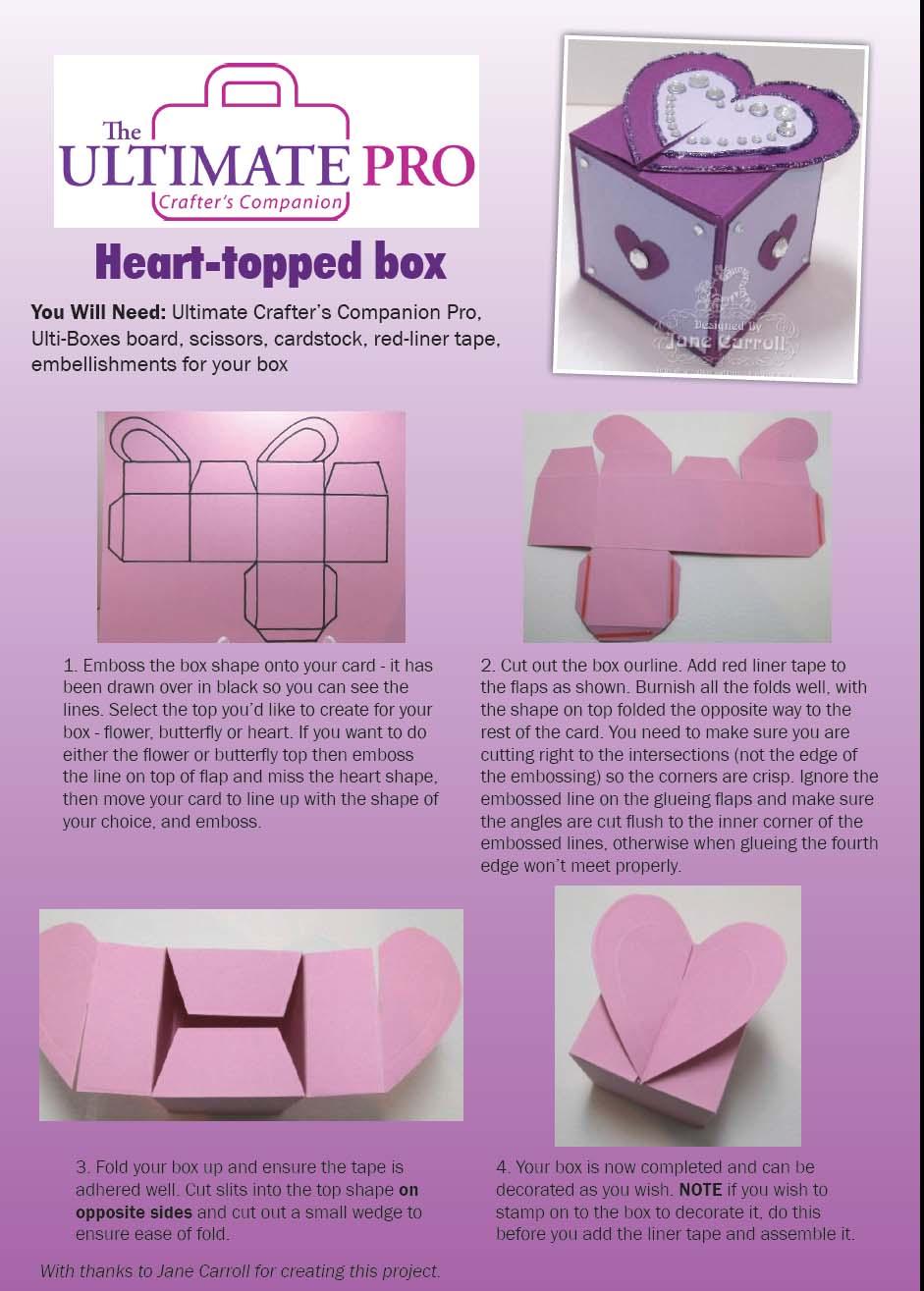 Ultimate Pro - Reviews
"
This ultimate pro will not get dusty, it has been used every crafting day since arriving,
the enclosed book give good directions for box making, exploding boxes,box wedges, card popping, envo box and envelope making.
the pro is also a good storage for card stock x fancy paper, on the side your supposed to keep the extra boards.
ive used the scoring tools bow pegs and the cutting ruler x mouse? the most
there are times i could do with more lines for when using shape templates for cards, managed so far
everything ive made so far looks professional for a complete novice think thats a good thing
a very useful product that helps the crafter" Jayne
"
This item comes with a good instruction booklet that is easy to follow, and the product lives up to it's advertisement promises." Celia Pyper